What's a Good Car Loan Interest Rate Right Now?
At Al White Ford, we offer competitive auto loan rates for both new Ford models and used cars of all makes and models. While the specific car loan interest rate depends on what vehicle you're interested in, your credit history and other factors can also play a role. However, new vehicles tend to have lower rates while pre-owned cars may have higher rates but experience less depreciation, which may be a more appealing choice for some.
Our Ford dealership in Manchester has partnerships with local lenders and banks that can help you choose the best auto loan terms for your budget and preferences. Our experienced Ford financing team is here to walk you through all the options available and guide you toward the best decision for your specific situation.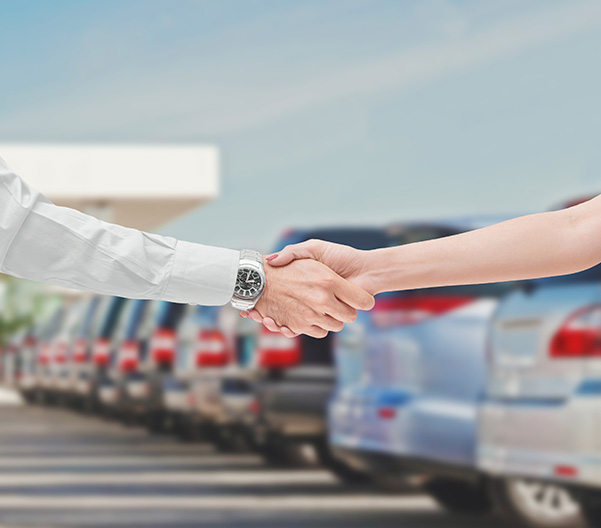 How Do Car Loans Work?
When you work with the Al White Ford finance professionals, you'll have support every step of the way. We'll go over the different terms and key points of the agreement with you. There are many variables to consider when you're ready to finance a used Ford or new truck, so we encourage you to ask any questions that may arise. We always want Tennessee Ford fans to understand what's being offered before signing on the dotted line.
Some common phrases you should be familiar with include:
Annual Percentage Rate (APR): This speaks to the annual cost of borrowing money for the loan, including interest rate and fees.
Down Payment: Once you have been pre-approved for auto financing, you can choose to put a certain amount of money down on the vehicle you want. This will reduce the total cost of your car that needs to be financed.
Loan Term: The loan term of your agreement outlines the duration for which you need to repay your loan. The longer the repayment period, the greater amount of interest you will have to pay.
Monthly Payment: Each month, you will make payments toward your loan that include interest, fees and other costs.
Total Cost: This is the amount you will be required to pay back over the entire course of the loan.
Ford Financing Near Me
If you're looking to buy a new Ford SUV or pre-owned pickup that fits your vision, Al White Ford in Tennessee is here to provide competitive auto loan interest rates. Use our car loan calculator to estimate your monthly payments or set up an appointment to discuss your auto financing goals with our team. We'll help ensure you get the loan terms that work for you so you can upgrade to a Ford in Manchester with ease. Don't hesitate -- let us help find the perfect car loan for you!